Hidden Pearl Productions Limited was founded in 2002 by Crispin Harris, and Olivier Award nominated director, Sonia Fraser.
Crispin Harris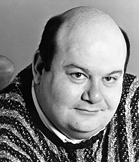 As producer for Hidden Pearl, work includes the FringeReview award winning revival of Retreat by acclaimed playwright James Saunders, and the Time Out Critics' Choice revival of Ben Travers' Thark.
As an actor Crispin's work on stage includes The Fat Boy in Pickwick with Sir Harry Secombe and Tusenbach in Three Sisters, both at Chichester, The Pied Piper (Royal National Theatre), Cyrano de Bergerac (Greenwich), Bunter (Exeter) and Oliver Hardy in Laurel and Hardy (Pocket Theatre). Television includes My Family, Peak Practice, Brookside, Jo Brand Through the Cakehole, The Baddiel Syndrome and various mad and wild characters in dramas and classic serials. Film includes Friar Tuck in The Blackadder Movie, an archbishop who turns into a tree in the Walt Disney movie The Visitors with Jean Reno, and two British movies Room 36, and Mumbo Jumbo.
He is one of the founder members of Scoundrels and Harlots which specialises in Theatre Not in Theatres. Its work at Langar Hall was the subject of a Carlton TV Documentary and it has won two awards for its work with event theatre. He also teaches and coaches pantomime business, acting and directing at theatres and colleges and he is the Vice Principal of Drama Studio London.
He's also had a successful career as a writer and broadcaster, including two years on Radio 2 with Steve Wright at the Movies, a Best Revue on the Fringe at Edinburgh and a Northern Arts award nomination for Someday Soon, a musical he wrote based on the life of his mother.
Felix Trench
Producer/Tour Manager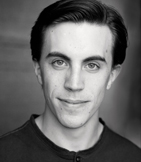 Felix trained as an actor at Drama Studio London and has worked as a publicity designer for several years.
On stage, Felix' credits include Fool in King Lear (Rose Theatre, Bankside) and Willmore in The Rover (New Diorama Theatre). On screen, Felix has appeared on Doctors (BBC). Felix reads regularly for the London Comedy Writers and is in the process of setting up a voiceover and radio drama company.
As a publicity designer, Felix has worked on shows at The Bridewell Theatre, The New Diorama Theatre, The Finborough, London Wonderground, The Jack, St Leonard's Church, The Southwark Playhouse, Theatre503, Hightide and numerous Edinburgh Fringe and Bedlam Theatre shows. He has also designed for the St Andrew's Festival. His portfolio is available at www.felixtrench.com.