Cast and creative
Director and Co-Devisor: Paul Knight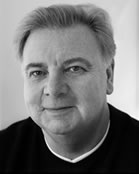 Paul is an acclaimed soloist and accompanist in the UK and Europe. Broadcasts for the BBC on "The Pianist Entertains" and "Friday Night is Music Night.
Appears as actor/ musician in" "The Killer Soprano" "Two's a Crowd" "Here's a How Dee Doo ", and "Forbidden Broadway."
Musical director/arranger on a number of musicals and revues.
Film and TV :"Night on the Town" "Handel's Ressurection" "Campion"  
As a writer/composer Paul's output includes the ballet >"City Slick", musicals "Bunter" "Ello Ello Ello"  "Dinosaur" "Esther" "The Happy Prince" and eight Christmas shows for Oxford Playhouse Productions. He has written instrumental and vocal scores for Caucasian Chalk Circle, Othello, Winter's Tale, Comedy of Errors, Merry Wives, and Macbeth .
"Paul Knight's shows are the only ones I volunteer for" Financial Times
Adapted and Performed by: Cheryl Knight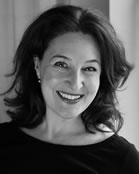 Cheryl created 'Turn Back the Clock' to celebrate Joyce Grenfell's centenary year. Her previous work includes roles in the West End production of the musical, 'Buddy', the tour of 'Spend, Spend, Spend' with Barbara Dickson, James Roose Evans' acclaimed production of 'Pericles' and numerous television commercials. Having spent the past few years running the shoe department at the Royal Opera House, this marks her return to the stage and she is absolutely delighted, not only by the response the show has had so far, but to be introducing Joyce Grenfell to an entirely new audience and also bring back happy memories for those who have enjoyed her work in the past.
At the Pianoforte: Alice Farnham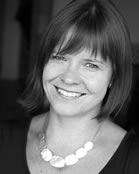 Alice is primarily a conductor of ballet and opera, Alice has guest conducted for many companies including Singapore Lyric Opera, Grange Park Opera, Danish Royal Ballet, Birmingham Royal Ballet, and Slovenia National Theatre.  She also works at the Royal Opera House, and has been an assistant conductor in both the ballet and opera companies.
At the pianoforte
Alice Farnham
Directed & co–devised by
Paul Knight